Melanies Music Lessons
Currently accepting new students for Piano, Keyboard, Organ, and Accordion Lessons.
Here at Melanie's Music Lessons you will find a very patient and dedicated music teacher with over 25 years of experience.
Lessons available are Piano, Accordion, Keyboard, Organ, and Theory.
The music lessons are available both locally in Edmonton, Alberta, Canada and online around the world digitally via Skype (and similar software).
New beginner students are welcome including: children (ages 6+), adults, and seniors.
Teacher is both Royal Conservatory of Music and United Conservatory of Music trained and examined.
Your first lesson is free to try, if you are accepted into the program.
Melanie's Music Lessons are customized to each individual student. These lessons are fun and enjoyable with results that you will look forward to each week. Lessons are available in Edmonton, Canada or online anywhere in the world. If you are interested, you can try a free lesson (if openings are available).
Lessons Offered
Piano
The piano is a simple and fantastic instrument to learn for beginners up to advanced students.
Accordion
The accordion is a traditional and unique instrument that is rewarding to learn.
Theory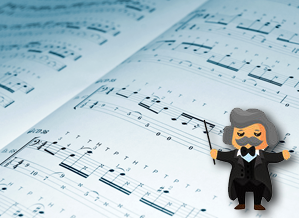 There are underlying theories behind music that can be interesting and sometimes necessary to learn.
Testimonials
"I would highly recommend Melanie and her wonderful teaching methods! I am an adult student with some limited musical knowledge in terms of reading and no knowledge of the piano. Melanie is a talented music teacher and I progressed very quickly with her. My lessons were a highlight of my week!" – Linda M.
"I took in-studio accordion lessons with Melanie for a year. Melanie provides a very enjoyable learning experience. She is very pleasant, professional and patient. She has excellent musical knowledge and applies her skills to, genuinely, help me as a student. She is also very flexible and was agreeable to modify lessons to accommodate my personal musical interests. I would highly recommend Melanie as a teacher and would not hesitate in taking lessons from her again." – Steve P.
"Getting introduced back into music after 20 years away from the piano was an absolute pleasure though Melanie's music lessons. Her lessons were paced just right, and her positive encouraging attitude kept me motivated to practice–I even won a trophy for most improved student one month! Each week, I couldn't wait for the next lesson to show her my progression and get access to the next level of songs. The one-on-one lessons were also a great deal, costing less than my monthly phone bill. Thanks again, Melanie." – Neil B.
Features
Welcoming
All students are welcome (ages 6+): beginners, children, teenages, adults, seniors, disabled, special needs, etc.
Private Lessons
Private classes so that each student benefits from custom tailored advice and teaching.
No Contracts
At Melanie's Music Lessons it is easy to get started because we do not require you to sign any contracts or pay any extra fees like other music schools.
Get Started
Basically, the first step is to contact me and let me know what instrument you are interested in and if the lessons are for yourself, or someone else (your children, for example). Then I can let you know what times are available to try a free lesson. Lessons are on a first come, first serve basis and not all days or times are available.
For faster service, you can fill out the Registration Form. If you still have any questions or would like to get in touch, you can use the Contact Form.
You can also email directly at info@melaniesmusiclessons.com or call/text 780-953-0696.